Regional Implementation
The pilot project will be implemented in specific regions (study areas) of selected rivers in Ghana, Guatemala, Nigeria, Peru and South Africa.
Ghana
Black Volta River: The Black Volta River flows through Burkina Faso to the White Volta in Ghana, at the upper end of Lake Volta. The source of the Black Volta is in the Cascades Region of Burkina Faso. Further downstream it forms part of the border between Ghana and Burkina Faso, and later between Côte d'Ivoire and Ghana. The Bui Dam, a hydroelectric power plant, is built on the river, just south of the Bui National Park, which the river bisects.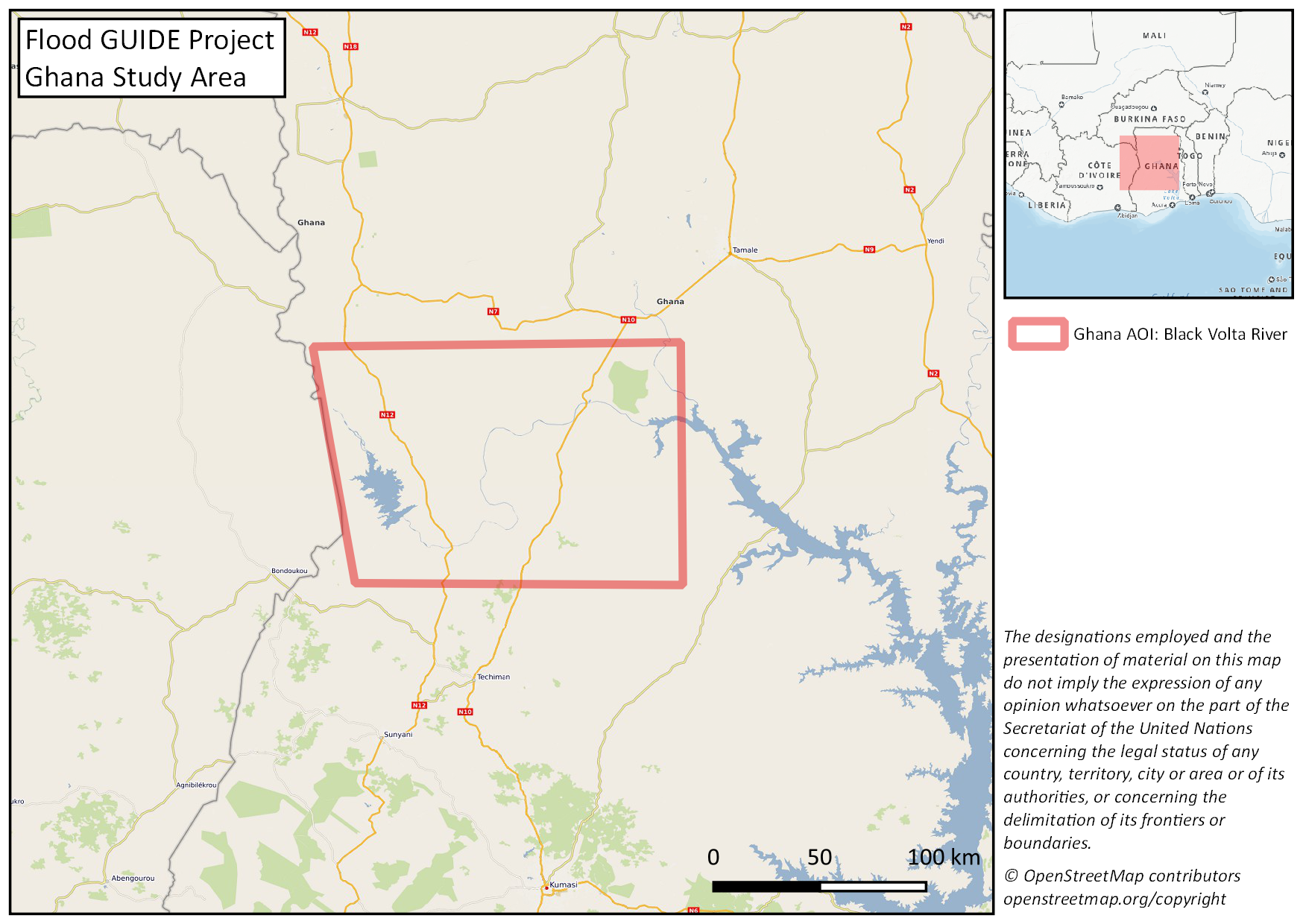 Guatemala
Coyolate River: The Area of Interest (AOI) is in the Southern part of Guatemala, within the Escuintla Department. The AOI is characterized by the Pacaya Volcano, El Penon Mountain slope, and mainly the Coyolate river and other minor rivers such as the Rio Pataya, Rio Cristibola, and Rio Ajaxa. The Escuintla department has a tropical monsoon climate with a maximum elevation of 355 meters.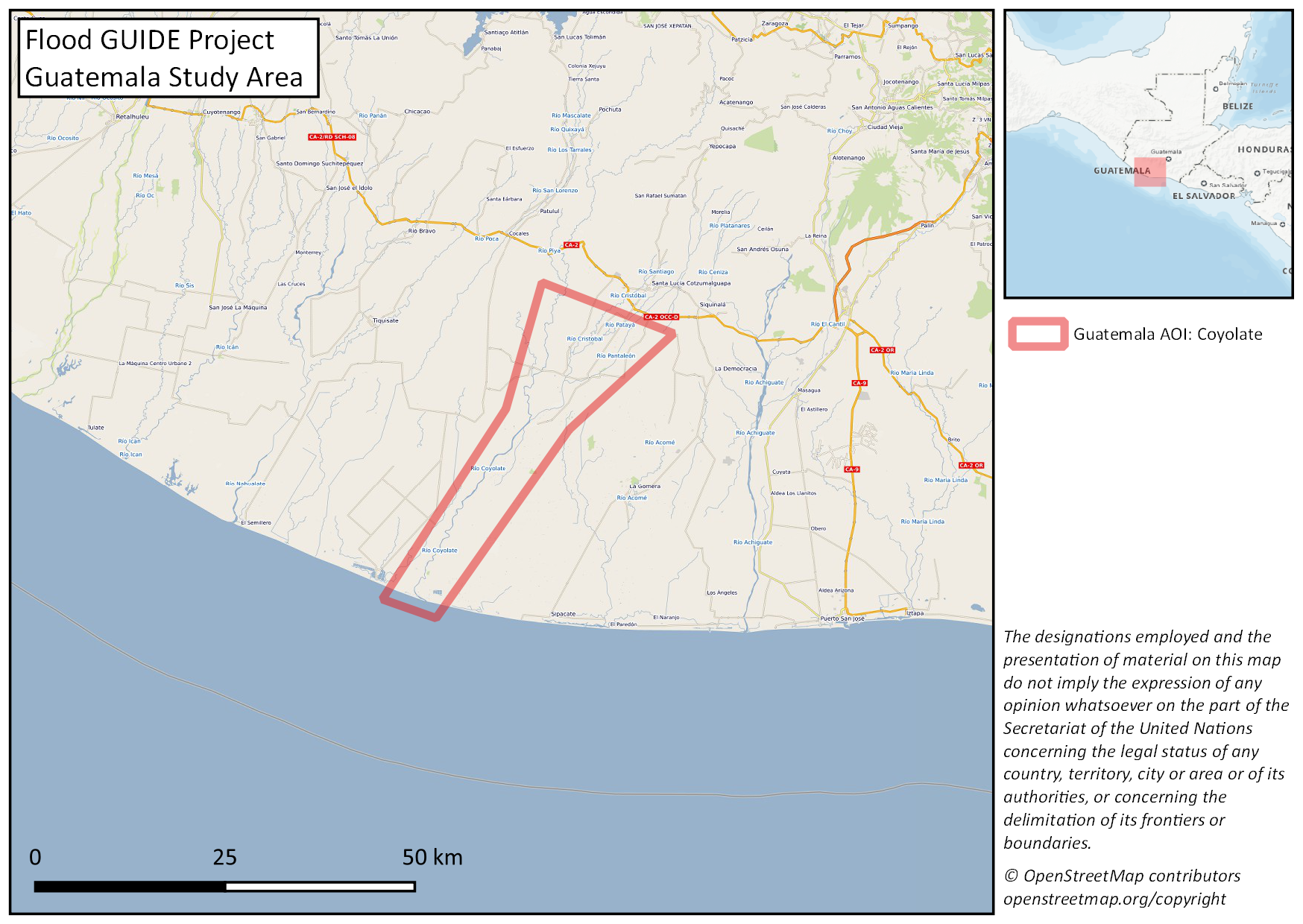 Nigeria
Niger River: The Area of Interest (AOI) is located in Nigeria, in the Central West area between the Niger and Kwara states in North Central Zone.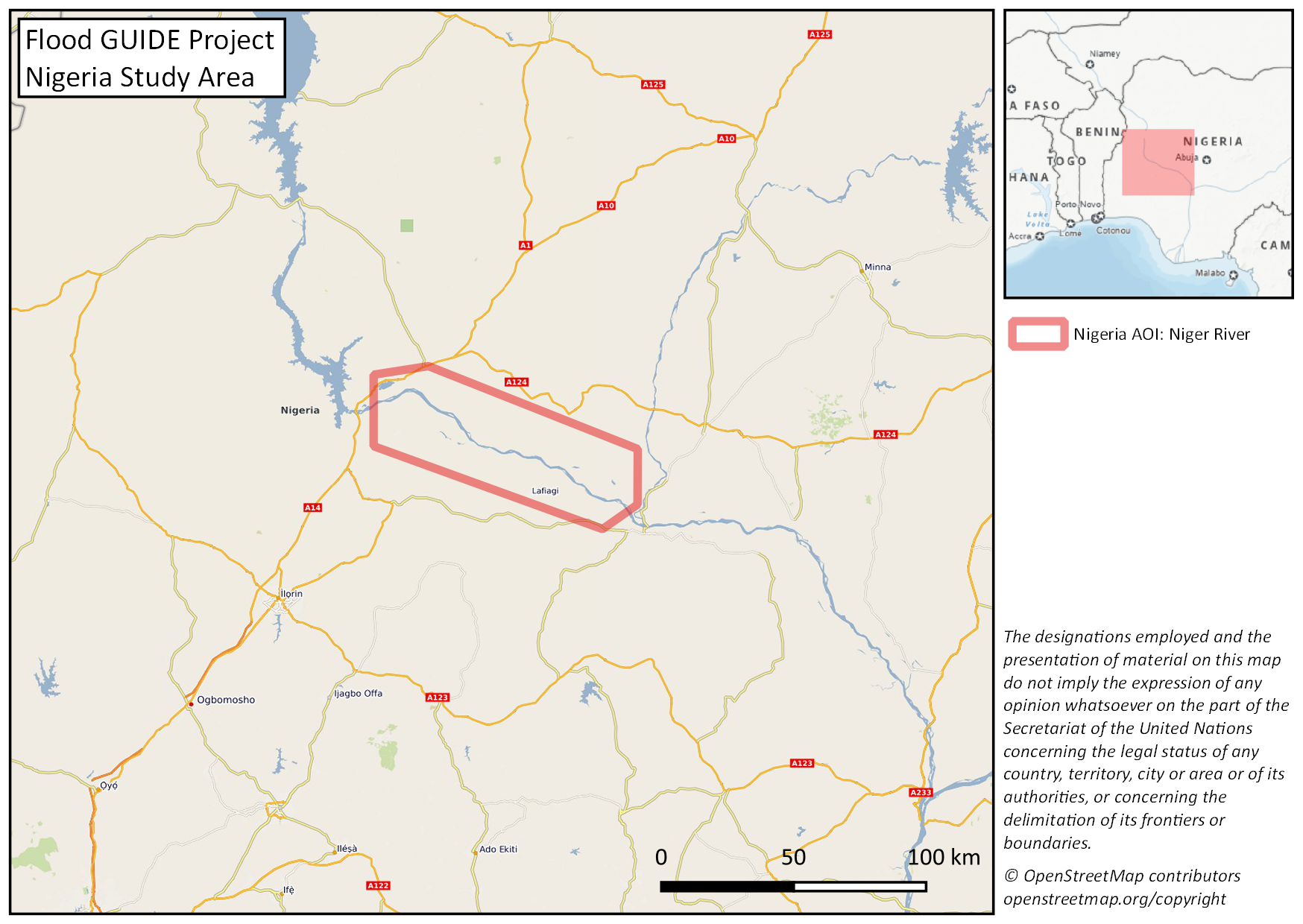 Peru
Ucayali River: The area of interest for the case study in Peru is centered around the Pucallpa along the Ucayali River, which is the main headstream of the Amazon River. Rising about 110 km North of Lake Titicaca, in the Arequipa region of Peru and becomes the Amazon at the confluence of the Maranon close to Nauta city.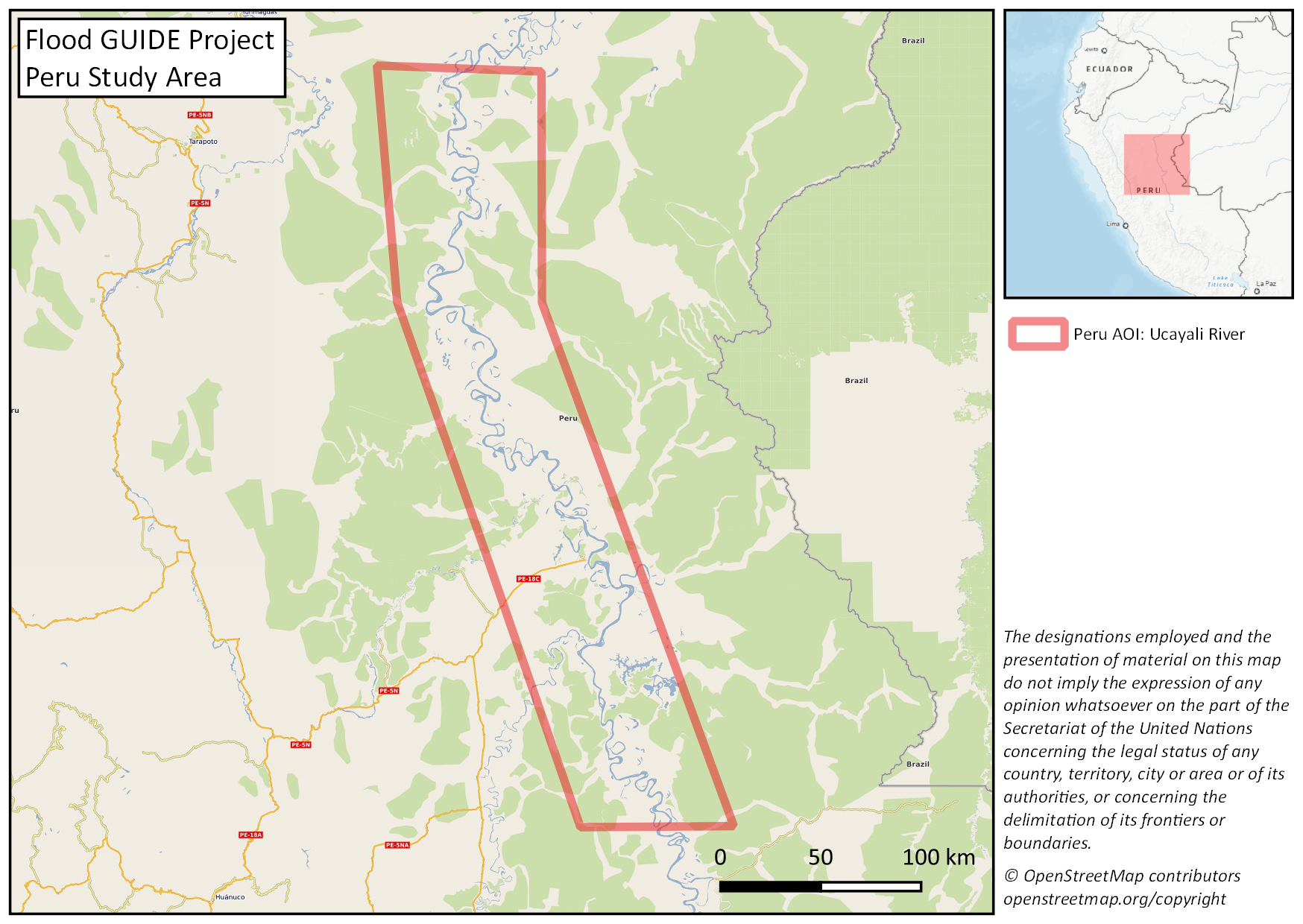 South Africa
Orange River: The Orange River is the longest river in South Africa, spanning a total length of 2,432 km. It runs westward and serves as a critical source of water for the region, providing irrigation for agriculture, drinking water for communities, and serving as a habitat for wildlife. The Orange River originates in the Drakensberg Mountains, passes through the Lesotho Highlands, and empties into the Atlantic Ocean at Alexander Bay.