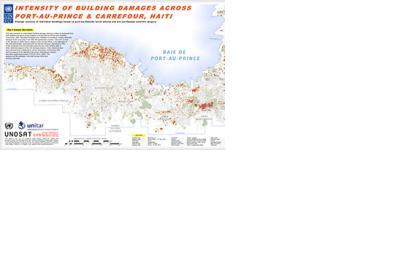 Mon, Apr 20 - Thu, May 7 2020
Effective disaster management and response demand rapid utilization of information and data from many sources. Visualization and spatial applications are critical during pre and post-disaster management and response. The ability to seamlessly integrate and distribute digital data into spatially explicit forms for situation, rapid assessment and analysis during and after a disaster remains a challenge.
To meet this challenge UNOSAT and the University of Copenhagen are offering a course that presents an integrated approach to how info management and sharing is enhanced by use of geo-information systems (GIS) tools in disaster situations. The GIS database can be accessed for damage assessment or to locate critical infrastructure. To get an overview of the disaster situation it is crucial for disaster managers to be equipped with these basic tools.
On completion of the course, students will be able to critically analyze the prerequisites and challenges for effective situation analysis, rapid mapping and preliminary damage assessments. This includes identifying, collecting, preparing, analyzing and creating maps which will match the needs arising from anticipated future disasters.
The number of participants from the Master of Disaster Management programme is limited to 10. Applicants from outside of the Master of Disaster Management programme can apply to this short intensive course via this online education form.