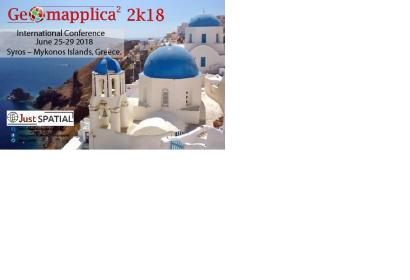 The Department of Planning and Regional Development of the School of Engineering, University of Thessaly, Greece.
Mon, Jun 25 - Fri, Jun 29 2018
The Geomapplica 2018 International Conference is an international event, aiming to present ongoing research activities and advances at the various applications of Geomatics, Remote Sensing and GIS Applications. The conference will explore the use of Geospatial Data in providing solutions to real-world problems. New forms of data like LIDAR imagery & UAV Photography are being used in the quest for results on applied problems. More sophisticated processing techniques are developed in photogrammetry and the uses of GISs are converging to imagery. Topics include using Geospatial Data for sustainable development, environmental and natural resource management, coastal & marine and disaster management.
Scientists, professionals, young or senior researchers and technical experts
Cultural Centre and the Apollon Theater