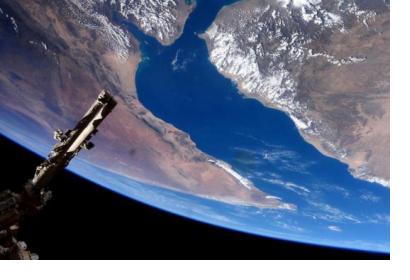 In recent years, many African countries have started using the potential and usefulness of space technology more and more, as an article in The Conversation points out. In sub-Saharan Africa, these are mostly Nigeria and South Africa.
Nigeria used Earth observation satellites in the past to monitor its oil-rich areas, elections or to fight against extremist groups such as Boko Haram. The largest Space Agency in Southern Africa (SANSA) frequently provides disaster monitoring and post-disaster assessment for South Africa and the region: fires and floods are the most common natural disaster. It also monitors space weather effects and forecasts, which are crucial for aviation.
Now other growing African countries want to join the advantages and possibilities of earth observation too. Growing sub-Saharan African countries have recently begun space programmes. For example Ghana launched its Space Science and Technology Centre in 2012. Kenya started its space programme in 2012. Kenya's geographic position on the equator makes it ideal to launch satellites into geostationary and other orbits. Oil- and mineral-rich Angola plans on launching its first satellite, AngoSat-1, into orbit by 2016.
The African Union Working Group on Space recently approved a draft African space policy and is currently developing a comprehensive space strategy.