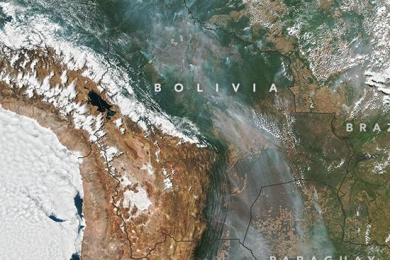 On 21 November 2016 president Evo Morales declared a national emergency due to a severe and extended drought intensified by El Nino. The reservoirs providing water to the Bolivian capital, La Paz, are almost dry, provoking water rationing in that city. There are no rains forecasted till early December, informed the country's weather services.
The Pan American Health Organisation report that 70% of the inhabitants in the Corque municipality suffer from water shortage. The scarcity has caused protest among the population of different cities, informed Aljazeera. More information on this network can be accessed here.
President Morales recommended the local governments to drill wells and transport water to the cities in vehicles with the support of armed forces, according to The Guardian. This crisis is an opportunity to plan and adapt to the effects of climate change, considers the head of the nation. For more information please click here.