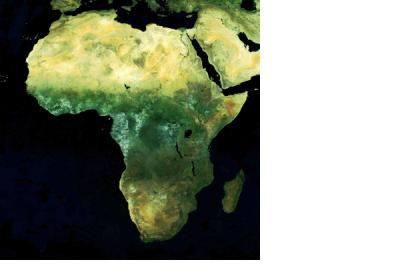 The VITO image processing team in collaboration with ESA and Belgian Science Policy announced a new free product in the world of low resolution Earth observation data, the global Envisat-MERIS 10-daily composites at 1 km resolution (EM10). The Envisat-Meris S10 or "EM10" are near-global, 10-daily composite images which are synthesised from the "best available" observations registered in the course of every "dekad" by the orbiting earth observation system Envisat-Meris. VITO ingests all the daytime registrations of ENVISAT-MERIS and further processes them into global, 10-daily synthesis images, very comparable with the S10 of SPOT-VEGETATION.
The EM10 products are available free of charge for non-commercial use and can be downloaded via the on-line catalogue. Currently, products from January 2010 till March 2012 are available in the catalogue; meanwhile VITO is backprocessing all previous years (2002-2012).
MERIS is a programmable, medium-spectral resolution, imaging spectrometer operating in the solar reflective spectral range. Detailed information is available on ESA's website.