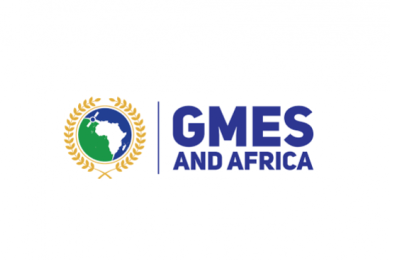 The Global Monitoring for Environment and Security (GMES) and Africa programme, a joint initiative by the European Commission and the African Union Commission, has launched an online training platform to strengthen capacities in the use of Earth observation data and services for information decision-making. The new system follows the publication of the "GMES and Africa Training Strategy" in 2019.
The GMES and Africa programme aims at ensuring that Africa's human and institutional capacities in accessing, processing and utilizing Earth observation (EO) products and services are improved, and that information is communicated through the right channels to improve decision making throughout the continent. Structurd along the four pillars of Data and Infrastructures, Services, Training, and Communication and Awareness-raising, the programme's activities are designed to enable Africa to solve and address global challenges and promote sustainable development under the European Union's Copernicus programme.
A continious capacity-building offer for specialists is important as EO technology is a dynamically evolving field, as data specifications might vary with new instruments becoming operational, as processing software is being frequently updated, and as end user requirements are evolving as well.
To respond to the need to training and capacity-building, the programme has launched the "GMES and Africa Digital Learning Platform", which provides access to a wide range of virtual capacity-building resources under the three categories "Data and Infrastructure", "Service Design, Development and Delivery" and "Earth Observation Service Communication". A fourth category on "Management (Grants, Implementation, Monitoring, Evaluation, Reporting)" is planned. Besides training course on topics such as "Cloud Computing Applied to EO" and introduction to EO-related programming in Python and other languages, the trainings also address disaster-related topics such as "Acquisition and Use of Sentinel 1, 2 & 3 Data for Flood Monitoring and Assessment" and "Training on Flood Database Management".