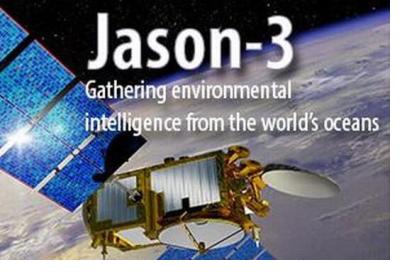 The launch of the Jason 3, a U.S.-French oceanography satellite, has been postponed due to a discovered contamination in one of the spacecraft's thrusters at its factory in France.
The mission was scheduled to be launched July 22 from California but NOAA announced the slip on Tuesday, June 2, and for the moment officials did not set a new launch date. They are waiting for the outcome of the thruster review taking place at its Thales Alenia Space factory in Cannes, France.
NOAA announced in a statement: "The launch of the Jason 3 mission will not occur July 22, as announced previously. During spacecraft testing, engineers located contamination in one of the four thrusters on the spacecraft. The problem thruster has been replaced. An investigation into the contamination will continue during the next two weeks, as the new thruster is tested."
Through extend space-based measurements of sea levels and wave height, Jason 3 will be used to monitor global sea level rise, help predict hurricanes, support oil spill response and marine biology research, among others.
Jason 3 is the fourth satellite in a series of U.S.-French missions dedicated to collecting ocean topography data, and will replace the Jason 2 satellite launched in 2008.