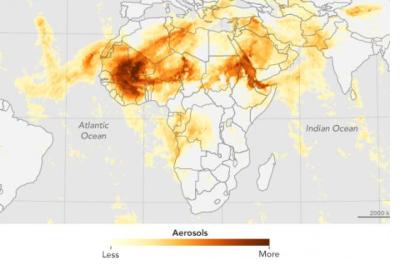 In mid-June, plumes of dust, coming for northern Africa's desert, reached the north of Europe.
This phenomenon of dusty-wind has different impacts on other continents, helping fertilizing soils in Latin America, adding sand to the Caribbean beaches or affecting the air quality in Europe,
The Suomi NPP satellite from the National Aeronautics and Space Administration (NASA) caught a series of space-based pictures showing the evolution of the plumes of dust with the aerosol index. The Barcelona Dust Forecast Center confirmed that the dust would reach the Canary Islands in 22 of June.