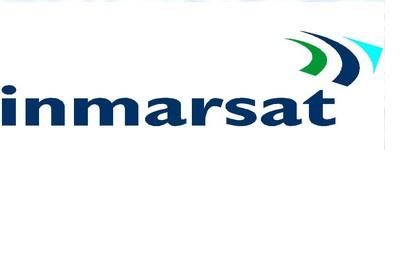 Having satellite communication (Satcom) capability is vital for Malaysia for interoperability and as part of any multinational force for the future security of the region.
Lizzie Greenwood, Inmarsat Plc's Director for Government Services in the Asia-Pacific said the Malaysian Navy and Malaysia Maritime Enforcement Agency are of particular note, as they require Satcom capability when out of coastal range and engaged in exercises with other nations. Being the leading provider of global mobile satellite communications services, Greenwood said Inmarsat has had a presence in the Asia Pacific region for many years.
"Working through local partners we are able to service the diverse and specialised needs and requirements of our customers.
"Asia is a core market for our Maritime business and we have been successfully expanding into the land and aeronautical sectors," she told Bernama in an interview.
With its global coverage of 11 Satellites, Inmarsat has been able to match the growing demand for mobile broadband satellite services. Greenwood said the ability to communicate in times of natural disaster has seen many aid workers, military disaster response units and NGOs come to rely on Inmarsat services such as the Broadband Global Area Network (BGAN) and its hand held satellite phones, the IsatPhone Pro.
She said communications in times of crisis need to be reliable and Inmarsat's 99.95 per cent network availability ensures, it is often the company first responders turn to for satellite communication needs. "We anticipate demand for our services to increase as users today seek the same communications connectivity they have at home, even if they are onboard a ship, in an aircraft or deployed in support of a humanitarian operation," she added.
Greenwood who was here recently to participate in the MilSatCom Asia Conference said all the services offered by Inmarsat provide the means for communication that governments and the military require. The most recent offering of IP services over Inmarsat's latest generation of satellites, known as the I4's, provides a service with simultaneous voice and IP data up to speeds of 492 kbps.
"The BGAN service is accessible from a satellite terminal that is laptop sized, mobile and easy to use.
"BGAN enables connectivity to the internet within 35 seconds whilst providing the ability to make traditional voice calls," she said.
It also enables a raft of applications, such as video conferencing, remote monitoring, data downloads, internet access, and many more at sea, in the air and on land. For some specialised users, all this information can be passed securely, with many cryptographic devices designed to operate with BGAN. On challenges, Greenwood said the requirements of nations within the region are very varied and diverse.
"Understanding these diverse needs is one the biggest challenges for our partners. Accessing the right personnel within the military could also prove difficult, so, an in-country presence is key," she explained.
She said Inmarsat has partners in nearly all Asian countries and many of them are small service providers who integrate products and services from its larger distribution partners. On growth in Asia and globally, Greenwood said: "With fiscal constraints in many countries and defence budget cuts, those countries that aspire to launch their own satellites, may look to commercial providers such as Inmarsat to provide the capability."