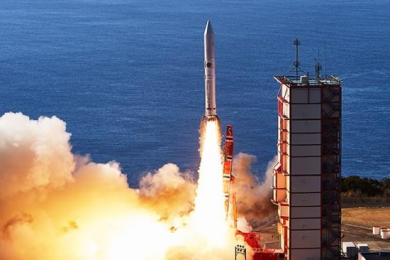 A new Earth observation satellite developed by Viet Nam, which aims to enhance the country's ability to respond to disasters and climate change, was launched into space on 18 January 2019. The MicroDragon satellite was put into orbit via an Epsilon-4 rocket, which lifted-off from the Uchinoura Space Centre in Kagoshima Prefecture in Japan.
The satellite is designed to monitor the quality of water in coastal areas, locate fishery resources, and observe changes in the ocean to assist Viet Nam's aquaculture sector. MicroDragon will locate and provide accurate information on disasters such as oil spills. The satellite will also measure the concentration of aerosols, microscopic particles suspended in the Earth's atmosphere. Moreover, MicroDragon aims to contribute to data exchange with the global microsatellite community to support the global response to climate change and disasters.
The launch of the MicroDragon satellite is part of a project on disasters and climate change prevention using Earth observation satellites funded by the Government of Japan. MicroDragon was developed by 36 Vietnamese engineers from the Vietnam National Space Centre (VNSC), who were sent to study space technology in Japan; namely the University of Tokyo, Keio University, Hokkaido University, Tohoku University and Kyushu Institute of Technology. The satellite will be operated by the VNSC.
The Japan Aerospace Exploration Agency (JAXA) launched MicroDragon into orbit along with six other Japanese satellites. The primary payload for the launch was the Rapid Innovation Payload Demonstration Satellite-1 (RAPIS-1) for JAXA. Also known as the Innovative Technology Demonstration Satellite, the satellite aims to test components in orbit for potential use on future missions.