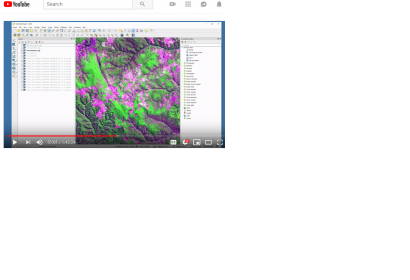 Land cover changes can impact many areas of life. These changes can affect deforestation, ecological communities, wildfire extent, and urban growth. This advanced series focused on using satellite imagery to map changes in land cover. Users will learn change detection methods, including image subtraction and classification. They will also conduct their own change detection analysis. This training will use QGIS, the R statistical program, and the Random Forest algorithm.
This is a free available online course from the program Applied Remote Sensing Training (ARSET) from NASA that includes videos and presentations making this course very interactive.
The learning objectives are:
Become familiar with Landsat bands and color combinations
Understand how to visualize change in land cover using Landsat data
Learn the basic steps for change detection by:

Conducting image subtraction between two dates using QGIS
Creating multi-date Landsat layer stacks
Conducting multi-date land cover classification using the Random Forest classification in R
Identifying and analyzing changes in land cover
Local, regional, state, federal, and international organizations interested in assessing vegetation conditions and analyzing land cover changes using satellite imagery. Professional organizations in the public and private sectors engaged in environmental management and monitoring will be given preference over organizations focused primarily on research.