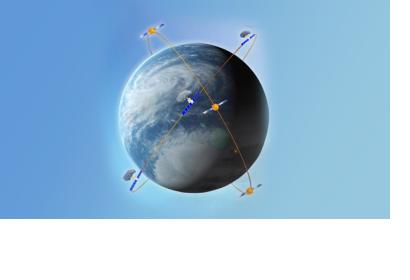 On Sunday, 27 February, China launched a Long March-4C rocket, carrying a new land observation satellite into space.
The new satellite L-SAR 01B will be used to monitor Earth's geological environment, landslides, and earthquakes. Being part of the L-SAR satellite group, it will complete the mission that we have reported on earlier this year: "Chinese remote-sensing satellite L-SAR 01A started taking pictures and transmitting observation data".
Additionally, as reported by Xinhuanet News, China launched a Long March-8 rocket with 22 satellites on the same date, setting a new domestic record for the most spacecraft launched by a single rocket. According to the Xinhua report, these satellites will be used for commercial remote sensing services, marine environment monitoring, forest fire prevention, and disaster mitigation.
Image: A demonstration of China's geological environment and disaster monitoring and forecasting satellite constellation, August 23, 2017. (Image credit: China National Space Administration)