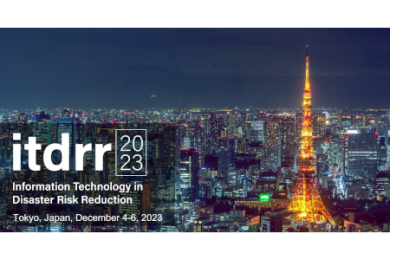 Mon, 4 Dec - Wed, 6 Dec 2023
The role of information technology (IT) in disaster situations is becoming more critical in this recent years, especially in mitigating and reducing the risks associated with the disaster effects. Modern information and communication technologies can significantly facilitate the decision-making processes from the point of view of disaster risk reduction.
Disaster risk reductions require multidisciplinary efforts. People from various backgrounds, such as industry, diverse geographical and global settings, non-profit organization backgrounds, agriculture, marine life, welfare, risk management, emergency management, safety engineering, and social networking services, are examples, to name a few. At present, at global and national levels, a wide range of scientific research activities, not only applied research but also theoretical and methodological development and scientific-applied research activity in the area of disaster risk reduction are vastly developed research areas.
The 8th Information Technology in Disaster Risk Reduction Conference (ITDRR 2023) provides an international forum for researchers and practitioners to present their latest R&D findings and innovations. The conference primarily focuses on IT aspects, emerging technologies, and coping with disaster risk reduction challenges.
ITDDR 2023 invites experts, researchers, academicians, and others interested in disseminating their work. The conference establishes an academic environment that fosters the dialogue and exchange of ideas between different levels of academic, research, business, and public communities.
The conference will be held in a hybrid mode.
To read more on the conference and its programme, click here.
Tokai University, Shinagawa Campus